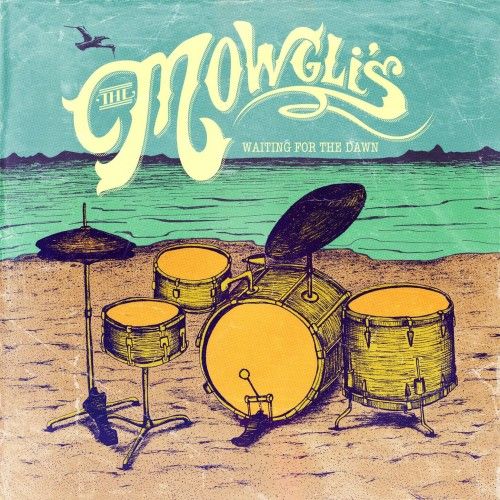 专辑名称:Waiting For The Dawn
专辑歌手:The Mowgli's
唱片公司:Island Records
发行时间:2013年06月18日
Los Angeles folk-rock outift the Mowgli's offer their second full-length studio album with 2013′s Waiting for the Dawn. An 8-member ensemble, the Mowgli's fill their songs with a panoply of instruments from guitars and keyboards to horns and melodica, and deliver each song's chorus with a crowd of heterogeneous voices, shouting to the hilt as if the album was less a studio-crafted effort and more of a flashmob recorded on CD. In that sense, the band often bring to mind their many folksy, similarly inclined contemporaries like Mumford & Sons, the Lumineers, and Grouplove.
Singer/songwriters Colin Louis Dieden and Katie Jayne Earl garner most of the vocal spotlight here, sometimes bringing to mind the '70s country-rock of Fleetwood Mac. Songs like the rocking title track, the equally rambling "Leave It Up to Me," and the uplifting anthem "The Great Divide" have a buoyant, authentic '60s hippie quality that sound like a more mainstream take on the neo-psychedelic sounds of the Flaming Lips. Elsewhere, cuts like "San Francisco," "Love Is Easy," and "Say It, Just Say It" have an optimistic lyrical tone and catchy melodicism that, as with all of Waiting for the Dawn, makes for enjoyable, laid-back listening.
1. San Francisco
2. Slowly, Slowly
3. Waiting For The Dawn
4. Love Is Easy
5. Clean Light
6. Time
7. Emily
8. The Great Divide
9. Say it, Just Say It
10. Leave It Up To Me
11. Carry Your Will
12. Hi, Hey There, Hello
13. We Are Free
14. See I'm Alive
DOWNLOAD