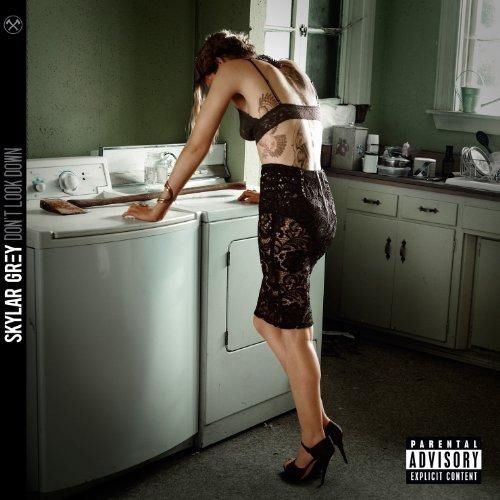 专辑名称:Don't Look Down (Deluxe Edition)
专辑歌手:Skylar Grey
唱片公司:Interscope Records
发行时间:2013年07月09日
音乐类型:Pop
Don't Look Down was originally scheduled to be released in the fall of 2011, under the name Invinsible.[2] The album's title was a portmanteau of "invisible" and "invincible", an idea that was given to her by Marilyn Manson. Grey has said that the album is to be a complete departure from any of her previous work, stating in interviews with Los Angeles Times Magazine and Rap-Up that the album's sound is "...commercial, yet avant-garde...", with "...cinematic beats and atmospheric hooks...",[3] and "...sonically I can tell you that every song sounds different and it's really diverse, kind of going from cinematic to fun to dark. Alex and I really push each other creatively...". Most of the album was produced by Alex da Kid, and is set to might feature a guest appearance from Marilyn Manson.[4]
01. Back from the Dead (featuring Big Sean, Travis Barker)
02. Final Warning
03. Wear Me Out
04. Religion
05. C'mon Let Me Ride (featuring Eminem)
06. Weirdo
07. Sunshine
08. Pulse
09. Glow in the Dark
10. Beautiful Nightmare
11. Shit, Man! (featuring Angel Haze)
12. Clear Blue Sky
13. Tower (Don't Look Down)
14. White Suburban
Digital Booklet - Don't Look Down
DOWNLOAD